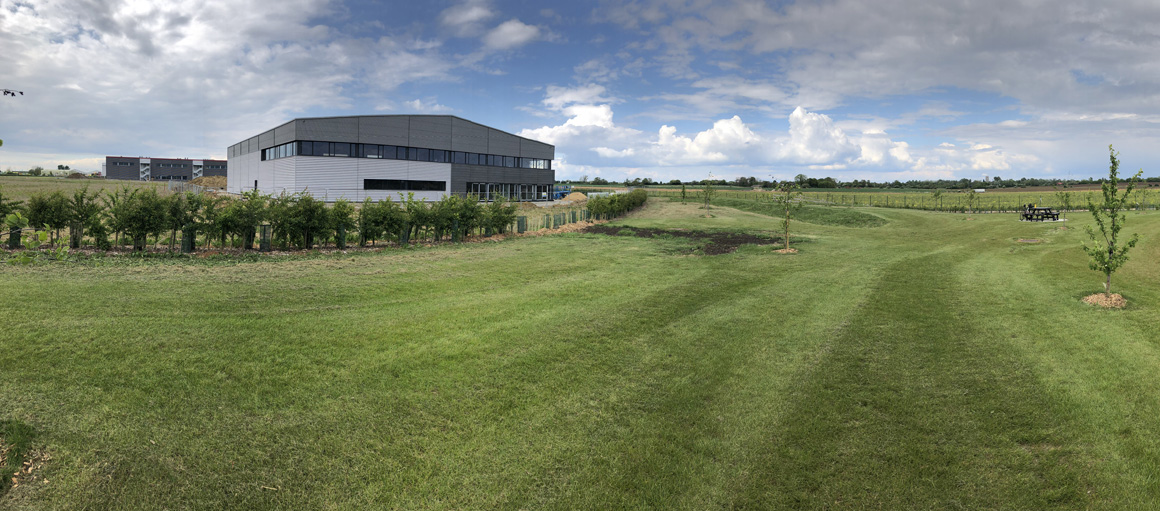 June 2020
As might be expected, we have experienced a short delay in the completion of our new HQ, as lockdown rules restricted the building work that could be carried out.
We are glad to say that construction is back up and running, and we can proudly share the latest on-site photographs.
Aurora House now has a roof, and the building, with a small lake and a terrace area, sits in the wide open Cambridgeshire countryside with clear views of Ely Cathedral.
We have made some changes to our original plans since the coronavirus struck. Changes to the internal workspace layout allow us to respect social distancing rules by reducing the office desk density, better protecting our workforce.
We look forward to sharing further progress and timescale for our move.
Picture credit: Mark Barnes