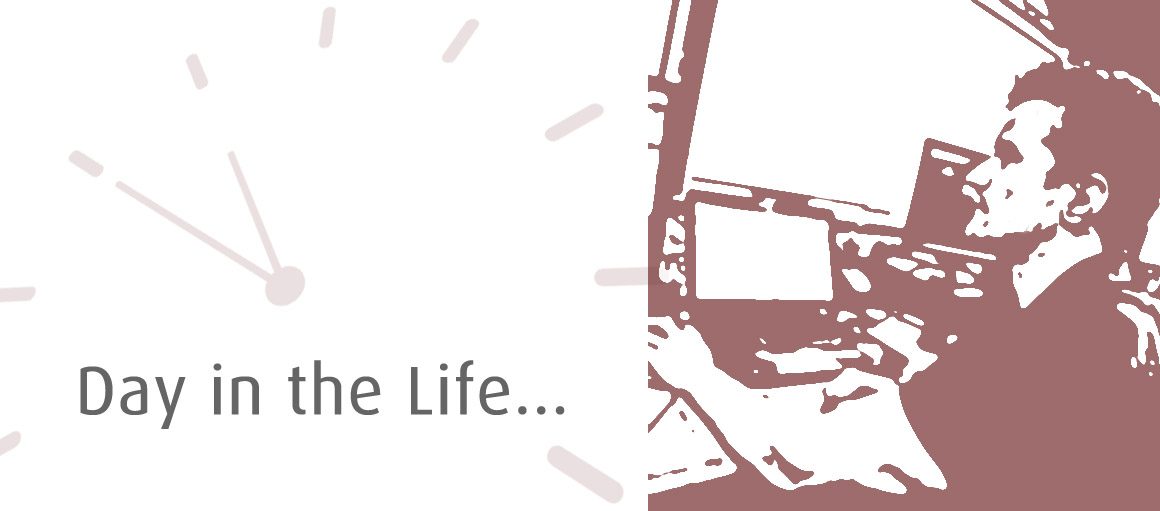 October 2018
Spend a day with Andy Cathie, Project Engineer at dB Broadcast.
08:00 Get into the dB Broadcast office a little early this morning as I want to clear a few things before setting off for a site meeting later on. I'm working on a large 'greenfield' project and have a meeting with some of the client's technical team tomorrow morning. But first, I need to work on some e-mails, ensuring that my colleagues are well informed on the status of the project.
09:30 I need to prepare for the meeting tomorrow and start to think about what I'll need. I decide that a set of A1 drawings of signal schematics, 2D operational desk elevations and 3D room renders will assist in the meeting with the client.
10:00 As system integrator, dB Broadcast works closely with equipment vendors in design and system specifications as well as resolving any integration issues. This client wants to see a system demonstration of the proposed KVM equipment, so next I set up a live demo in London at the offices of the vendor. This is a very valuable way to engage the client, and to make decisions on important design options.
11:40 Time for me to gets 'hands on' with the live video and audio IP routing system currently set up here at dB Broadcast. I go through a test schedule, working closely with engineers from the IP routing core vendor to carry out endpoint interoperability tests. The tests go well, but I now have a list of snagging issues to discuss with the vendor before reporting back to my Project Manager.
13:00 Time to grab a quick lunch with some of the dB Broadcast team. It's a pleasant and useful way to keep in touch with other things happening around the company. We're working on several very large projects, so there's always more to be learned.
14:00 Make final preparations for my meeting, and deal with enquiries that have come in this morning. Before moving to Engineering, I was a member of the Commercial team, and still support them by providing technical advice on pre-sales opportunities. I am often working at the cutting edge of broadcast technology and it's a challenge to keep right up to date.
15:30 Set off to the station for the long trip; I'm starting to know the route rather well! In this design phase I go to the customer site a couple of days a week, but during the implementation phase of the project, I expect to be there four or five days each week to oversee system installation and to configure and test equipment. On the train I can get some useful work done putting the final touches to my presentation for the meeting.
19:00 Arrive at my hotel and head to the bar to meet my colleagues. We are looking forward to our client meeting tomorrow, but we're also somewhat focused as we're aware of its importance. It won't be a late night tonight!